MainStreet MarketPlace & Gallery
MainStreet BookEnds in the News
is featuring the bookstore going "solar" on their website.
And you can read about us on their blog.
Thank you Travis Morin and Asha Stuart!
And The American Booksellers Association also did an article about the store
being the second in the nation to go solar.
Thank you Sydney Jarrard!
The Indie Next List,
drawn from bookseller-recommended favorite handsells, epitomizes the heart and soul of passionate bookselling. Independent booksellers are and have always been discoverers of the next big thing, the next great read,
the next bestseller, and the next undiscovered gem.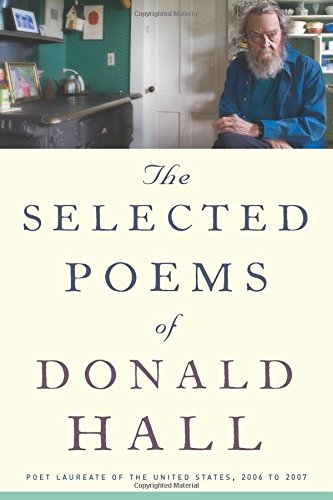 The December 2015 Indie Next Great Reads chose Donald Hall's latest book and our review as the #1 Pick
"This is a gift of honesty, intimacy, and the pure genius that is Donald Hall, as he hand-picks what he considers to be the best of his poetry from more than 70 years of published works. From this former U.S. Poet Laureate comes one essential volume of his works, where 'Ox-Cart Man' sits alongside 'Kicking the Leaves' and 'Without.' As he is no longer writing poetry, this 'concise gathering of my life's work' is the perfect introduction to Hall's literary contributions, as well as closure for his many ardent followers."
Katharine Nevins, MainStreet BookEnds of Warner, Warner, NH
Autographed copies of The Selected Poems of Donald Hall available
Open Daily from 9 am to 6 pm
MainStreet MarketPlace & Gallery Logo
by Lucinda McQueen
MainStreet MarketPlace & Gallery, in the attached barn,
featuring local art, local products, and local food.
Paintings, ceramics, prints, pottery, jewelry, quilts, furniture and many assorted hand-crafted items from our local artists,
as well as homespun wool, local eggs, milk, and produce in season.
At MainStreet MarketPlace & Gallery all are welcome to relax with a cup of coffee, free wi-fi, and children have their own play corner.
MainStreet BookEnds partners with MainStreet Warner, Inc.
MainStreet BookEnds shares this space with MainStreet Warner, Inc., the non-profit foundation responsible for the adjacent Jim Mitchell Community Park and MainStreet Warner Stage and amphitheater.
Events in the Gallery, Park and Stage are coordinated through MainStreet Warner, Inc.,
established in 2000, and dedicated to promoting the arts, education and preservation of the Warner Community.
Jim Mitchell
MainStreet Warner Stage and Amphitheater
We are thrilled to be the second bookstore in the country to be

100% SOLAR!
I

nstalled in January of 2012, our 11.52 KW solar system provides 100% of all the electrical needs for the building, as well as for the park.
Just one more reason

Something Wonderful is Happening in Warner
MainStreet BookEnds celebrates their 16th Birthday with a "Children's Literature Float" ~ WFFF Parade 10/12/14
Event date:
Tuesday, January 1, 2013 - 4:00pm