Your Community Bookstore
MainStreet BookEnds in the News

has been working on a video to feature the bookstore going "solar", for their website. In the meantime, read about us on their blog.
Thank you Travis Morin and Asha Stuart!

And The American Booksellers Association also did an article about the store
being the second in the nation to go solar.
Thank you Sydney Jarrard!
The Indie Next List,
drawn from bookseller-recommended favorite handsells, epitomizes the heart and soul of passionate bookselling. Independent booksellers are and have always been discoverers
of the next big thing, the next great read,
the next bestseller, and the next undiscovered gem.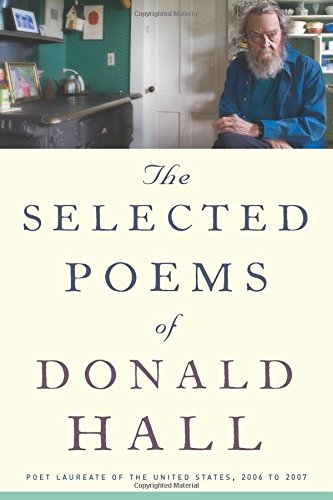 The December 2015 Indie Next Great Reads chose Donald Hall's latest book and our review as the #1 Pick
"This is a gift of honesty, intimacy, and the pure genius that is Donald Hall, as he hand-picks what he considers to be the best of his poetry from more than 70 years of published works. From this former U.S. Poet Laureate comes one essential volume of his works, where 'Ox-Cart Man' sits alongside 'Kicking the Leaves' and 'Without.' As he is no longer writing poetry, this 'concise gathering of my life's work' is the perfect introduction to Hall's literary contributions, as well as closure for his many ardent followers."
Katharine Nevins, MainStreet BookEnds of Warner, Warner, NH
Autographed copies of
The Selected Poems of Donald Hall available
View MainStreet BookEnds Interview
Borders bookstore chain closing;
Your area independent booksellers continue on through this difficult economy and rapidly changing book landscape, because we are family-owned businesses working where we live. We proudly continue to provide the best books for entertainment and learning, always adjusting our individualized inventories to provide for the needs of our customers. We are not "big boxes" controlled by a faraway corporate office, sending our income out of state. We are rather a merry kaleidoscope of book lovers, with each storefront reflecting and supporting our unique communities, keeping alive our culture's rich and long history of enjoying books, entertainment and connecting with our neighbors.
We are seeing a movement, a huge shift in understanding our economy. Any Big Box closing reflects a groundswell trend of people moving back to supporting their local, independent businesses to help revitalize their local economies. As we shift to become more committed to supporting our local farmers, refocusing on healthier food, so do we also move toward supporting our local businesses, a happy return to nourishing and nurturing the communities that support and define us. So onward and upward. Visit us and our stores, check out our websites, spread the word;
Eat local, Read local, Keep it Local!
Support Your Local Independents!!
All Books and eBooks Available 24/7 from Anywhere to Anywhere You Travel!
Search over 3 million titles
Choose a hardcover, paperback, audio, or eBook!
Yes, you can order all your eBooks directly through our website
Go to the KOBO link
(sales go to the store!),
and have the digital version reach your eReader instantaneously.
(Kobo eBooks can be downloaded to every eReader EXCEPT the "kindle".)
Send us your Question or Request
Pick up and pay in the store, or have it shipped directly to your door.
If your book order being delivered to your home exceeds $100,
you qualify for FREE SHIPPING!
If you are a current FOMBE´ (Friend Of MainStreet BookEnds)
receive 20% off your purchase.
(Just indicate that you are a current FOMBE´/member of the bookstore at the time of checkout. If paying on-line your final price, or charge to your credit card, will be adjusted when we process your order. To learn about how to become a FOMBE´ click here.
We will let you know by email if a book is currently in stock,
or when it will arrive at the store, or to answer your question.
As always, we will track down those pesky hard-to-find books,
or out-of-print "gently used" titles.